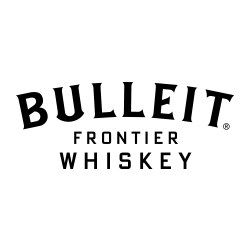 Bulleit Frontier Works is a series of local and national collaborations with modern creators that are pushing boundaries on the cultural frontier. In its latest collaboration, Bulleit Frontier Whiskey has partnered with two South Florida artists, Jason Skeldon "SKEL" and Elidea, to create a limited-edition Art in a Bottle Collection available exclusively through Saatchi Art. The Art in a Bottle Collection merges various mediums and each artist's unique flare for using materials differently to create something new and unique.

Jason and Elidea's art pieces are visual representations of what the cultural frontier means to them. Known in the art community and celebrity circles for his urban "Pop Art" mixed media style, Jason's art depicts human-animal hybrids who are taking their vocation to new heights, such as mixologists, scientists, architects and tattoo artists. Each character is shown raising a glass of whiskey to toast achievements and their commitments to innovating in new and inspiring ways.

As an Italian native and Miami resident, Elidea was inspired by the new connections formed between different communities that ultimately converge to create their own culture. Her Bulleit Art in A Bottle pieces depict the Cuban influence in Miami's culture, and the long-lasting connection that she discovered between the two - a connection that Elidea says helps propel both communities forward.

PLEASE DRINK RESPONSIBLY.
BULLEIT Kentucky Straight Bourbon Whiskey. 45% Alc/Vol.The Bulleit Distilling Co., Shelbyville, KY.