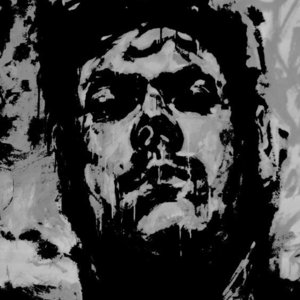 Follow
Goran Menkov
Skopje, Skopje, Macedonia
About Goran Menkov
Artistic Statement- Goran Menkov I create art with emotions and reasoning, or without. The works represent my experiences, varied and many. Through my artistic output I am trying to broaden my view and understanding of the artistic media and content. I use unconventional materials and unorthodox techniques. I try to transfer the mangled complexity of my psyche to a foreign material, a welcoming surface.
Education:
• Seminar, Contemporary and creative educational methods, Skopje, 2011.
• 2006-2010, SS. Cyril and Methodius university in Skopje, Faculty of fine arts, pedagogical department, painting in the class of pr. Rubens Korubin. Graduated art teacher (direction painting).
• 2002-2006, SHS, " Josip Broz - Tito" , Skopje, Macedonia.
Exhibitions:
Solo exhibition record:

• Stale Art, Hibernation - KIC, Skopje, 2013
• The Iridescence - NUDK, Koco Racin, Kicevo, 2014
• Line, Third dimension- Dlum, Skopje, 2014

Group exhibition record:

• Winter Salon, DLUM – NGM Mala Stanica, Skopje, 2014
• DLUM Graphic Art – Dlum, Skopje, 2014
• Annual Exhibition DLUM - Museum of City of Skopje, Skopje, 2014
• Visual Art Creations, Small Format 2012 - KIC, Skopje, 2013
• Mini-Art Exhibition - NLB gallery, Skopje, 2013
• Annual Exhibition, Experimental Drawing, ( First prize award) - Dlum,Skopje, 2013
• VII Jeux de la Francophonie, Macedonian delegation (visual arts) - Nice, France, 2013
• X Young Artists Biennial, Museum of Contemporary Art – MSU, Skopje, 2013
• Annual Exhibition, DLUM - Museum of City of Skopje, Skopje, 2013
• Visual Art Creations Small Format 2012 - KIC, Skopje, 2012
• XIX International Art Colony Kicevo - Kicevo, 2012
• IX Young Artists Biennial, Museum of Contemporary Art – MSU, Skopje, 2011
• " Erotica on Macedonia Street", Art performance - OKO gallery, Skopje, 2011
• International Students Art Colony, Hrid 2010 - Plav, Montenegro, 2010
• Тtransform, Art academies/universities of southeast European countries " Trans-form in art education" , Istanbul, Turkey, 2010
Recent Activity