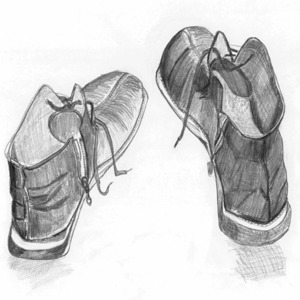 Follow
Paula Pohli
Dublin, Ireland
About Paula Pohli
Interview with Paula Pohli http://wsimag.com/art/16381-interview-with-paula-pohli Printmaker, Dublin born, Ireland, living in County Mayo HANDPULLED. Limited edition prints Egg tempera paintings SELECTION OF EXHIBITIONS Soloshow Dublin "LINO AND EGG" 7th May-29th May 2015 darc space Gallery, 26 North Great Georges St Dublin 1 JUNE 2012 3 Print Presentations in America: 1.Connecticut CCP Center for Contemporary Printmaking, Connecticut.Limited editions of small Linoprints1. 2 New York, Soloshow in the New Art Center. 3.New York Irish Center 1st June 2012 Soloshows 2011 Soloshow, Ireland " Artlino Two", in Artswell, Iontas Theatre, Castleblayney, Ireland . 2010 Soloshow Ireland "ARTLINO", darc space Gallery, Dublin August 26th -September 23rd 2010. 2004 Soloshow Ireland "Imprints" Bank of Ireland Arts centre Dublin. 2003 Soloshow Holland, "Plus 1", Gallery de Ploeg, Groningen, Holland. 2001 Soloshow Ireland, Dublin, National Concert Hall, Dublin 2. 1995 Soloshow Germany, Wuppertal im Frauen "Literarisches Café" International Print Biennials: USA: 2012 "Third prize" International Footprint Biennial in CCP, Connecticut USA: Center for Contemporary Printmaking, Connecticut 6th, 7th and 8th Miniprint Biennials 2007, 2009 and 2011. Bulgaria: Lessedra International Annual Miniprint: 2007, 2008, 2009, 2010 and 2011. Germany: 2007 Cologne Graphic Studio, "Fächer" /"Fans" themed invited Print exhibition Egypt: 1st Alexandra Print Biennial 2010 UK: Leicester International Miniprint 2008 2012/2011:China"Landscape and Memory" 14th-20th March, National Center for Performing Arts inBeijing. 2010 ARTLINO August SOLOSHOW in Dublin August darc space Gallery Exhibiting since 1990 www.paulapohli-art.com
Education:
Ireland Canada,
Events:
2015 Interview with Paula Pohli
http://wsimag.com/art/16381-interview-with-paula-pohli

2013:Dublin Graphic Studio Gallery October17th-November 9th
VARIATIONS ON A THEME. 5 Artist Show: Jean Bardon, Grainne Cuffe, Stephen Lawlor, Ruth O'Donnell, Paula Pohli

2012: "Dublin Apparition" print awarded third prize in the International Footprint Biennial in the US, in Connecicut, in the Centre for Contemporary Printmaking.

3 Print Presentations in America: JUNE 2012
1. New Art Center, 5th Floor,580 8th Avenue @ 38th Street, New York, NY 10018 USA. Opening: June 5 –16, 2012.Soloshow of Limited Edition Linoprints.
2. New York: New York Irish Center, 10-40 Jackson Ave, Long Island City, NY 11101. Ph: 718-482-0909 June 1, 2012. Irish Landscape Linoprints
3. Connecticut: CCP Center for Contemporary Printmaking, Matthews Park, 299 West Avenue,Norwalk, CT 06850, Connecticut, Opening Sunday,June 10, 2012, 2-5pm. Ph: 203 899 7997 Limited Editions of small Linoprints.
Exhibitions:
2015 "LINO and EGG" Dublin
2011 "ARTLINO 2" Soloshow in Iontas Theatre Gallery,Ireland
2010 "ARTLINO" Dublin, Soloshow,, in darc space Gallery,


Print Biennials in the US,UK, and Bulgaria
Third Prizewinner, 3rd Footprint Biennial, in CCP, Connecticut, USA
Recent Activity