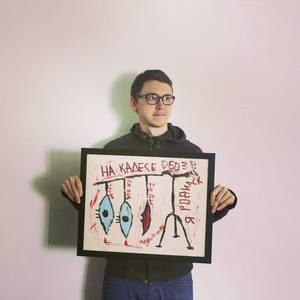 Follow
Andrey Marin
Otradnoe, Leningradskaya obl., Russia
About Andrey Marin
Artist Andrey Marin was born in Russian Noth City Murmansk in 1986. He is inspired by many great artist and exhibitions, which he is watching in many musems of St.-Petersburg, Russia, where he is living now.
Education:
As an autodidact, he never studied art in an institution, because nobody didn't explain him what he exactly must to study.
Events:
Since 2015 he has had two solo exhibitions in St.-Petersburg and two art fairs in London. Right now... Actually... He is preparing a plan to conquer the art world.
Recent Activity