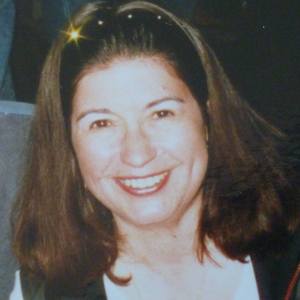 Follow
Gilli gregory
fareham, hampshire, United Kingdom
About Gilli gregory
I was born in Germany and have lived in Canada. Now living by the sea shore,in the south of England, where I paint in my studio overlooking the Solent and the Isle of Wight. The sea both inspires and frustrates me, with its many changing moods which I try to capture in my paintings. Most paintings are an emotional response to a subject or a feeling, and are impressionistic in style. Experimentation in use of all mediums results in constant amazement, very often the paintings take on a life of their own. Luscious oil paint is present in most paintings. In addition to the sea, the beautiful British landscape, in all it's seasons is a constant fascination. Represented in various Galleries most recently Jack House Gallery, Old Portsmouth.
Education:
Regents Park School for Girls.

The Drawing School Ordnance Survey

Events:
Art at the Inn Whitewall Charity event in Lancashire 2017

Hampshire Open Studios 2016 2017 2018 2019

Peninsular Artists Turning The Tide Exhibition featuring artist's response to plastic in the sea and Oceans 2019
Exhibitions:
Clitheroe Gallery
Fareham Gallery
Longditude Gallery
WPF Gallery Westbourne
Jack House Gallery Portsmouth

March 2019 theaccessibleartshow.co.uk an exciting new event, being a one day auction of 300 paintings by Hampshire artists being held in Southampton uk.

Yellow Edge Gallery Gosport UK

Gosport Art Gallery 2020 open Exhibition. Hampshire Cultural Trust. Winner of Judge's Choice for abstract painting "The Deep"

Recent Activity