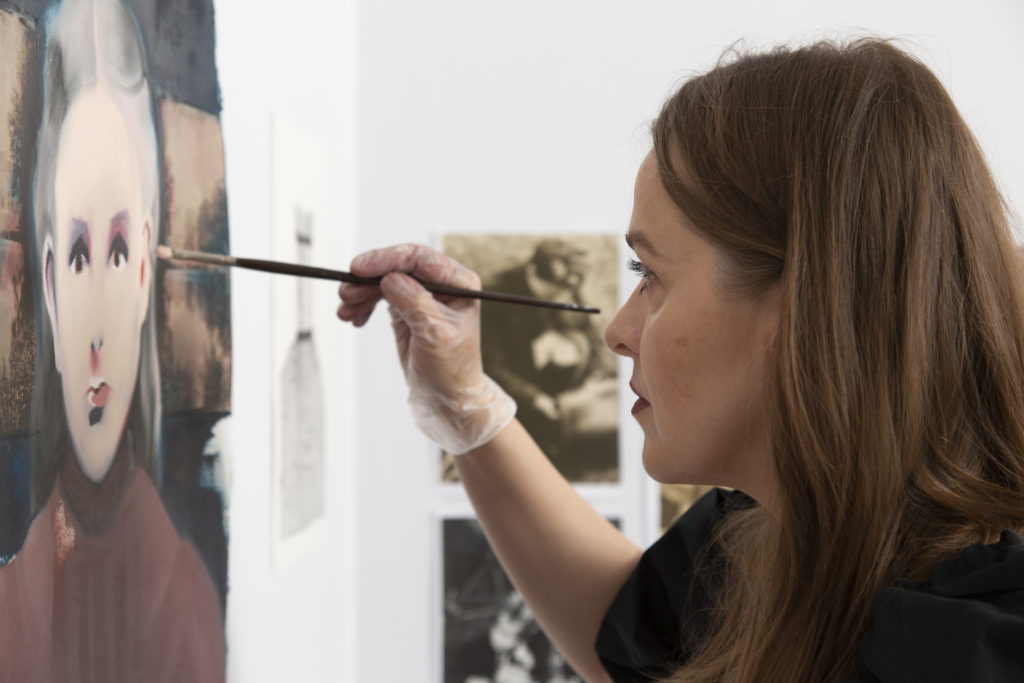 Discover the Best Young Artists to Collect in 2022
Each fall for the last ten years, our curators have published their definitive list of recent art school graduates and up-and-coming artists you should invest in now. This year they've found 37 trailblazing emerging artists—many of whom have recently graduated from BFA and MFA programs—who are making some of the most compelling and collectible art today.
Some are tackling contemporary social issues in their work, others are experimenting with digital technology, many are redefining traditional art styles, and all are creating powerful work that will beautify your home and has a strong potential to increase in value.
Discover them, support them, and collect their work today.
read more
read less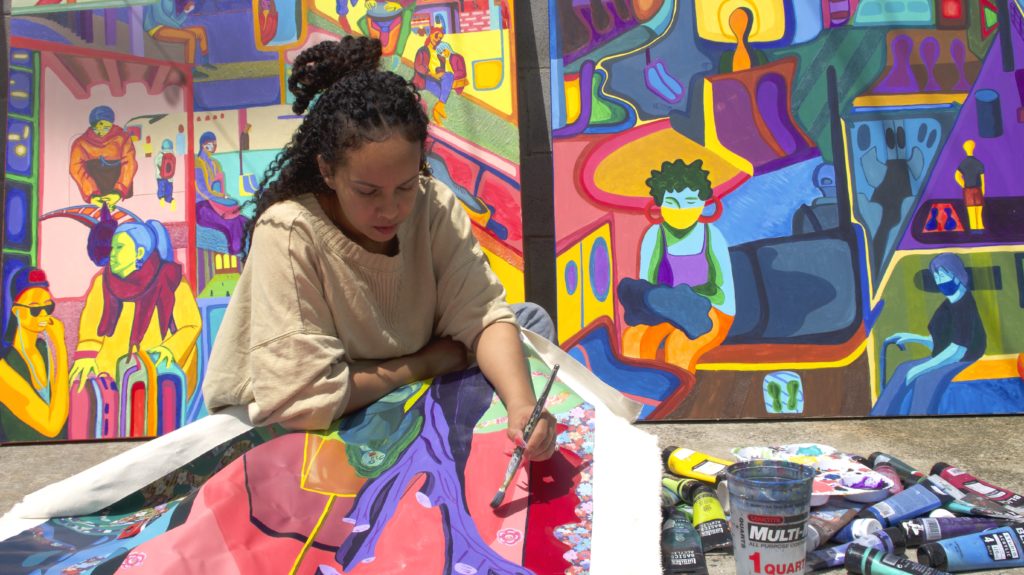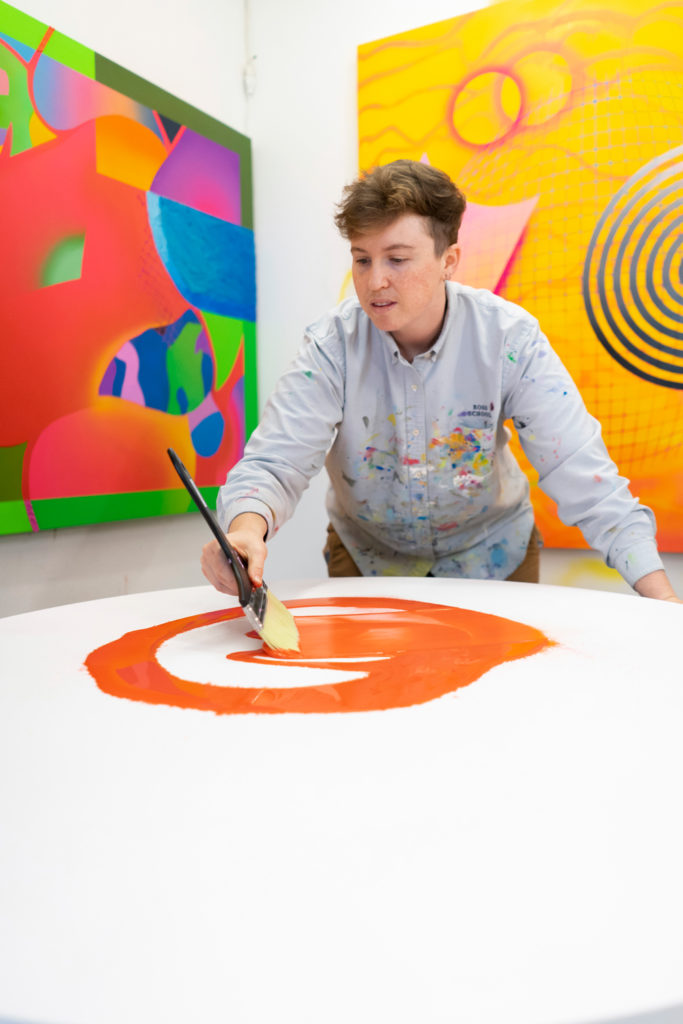 THIS YEAR'S SELECTION COMMITTEE
Our curators draw on years of rich experience in the art world to identify recent graduates from the best schools around the world who are on the rise and garnering international acclaim.
Chief Curator & VP Art Advisory, Saatchi Art
Rebecca Wilson was formerly a Director at the Saatchi Gallery, London, where she was instrumental in the launch of the gallery's online presence. In 2007 she created New Sensations, a prize for art students which identifies and supports the most exciting emerging artists in the UK. Prior to joining the Saatchi Gallery, Rebecca worked for 14 years in book and art magazine publishing: she was editor of ArtReview, and before that deputy editor of Modern Painters.
Read More
read less
Artist Community & Curation Manager
Aurora Garrison has a B.A. in Art History and International Affairs from Lewis & Clark College in Portland, Oregon and an M.A. in World Heritage Studies from the University of Turin in Italy. Prior to joining Saatchi Art in 2018, Aurora worked at auction houses, museums, and galleries, including Christie's in San Francisco, the J. Paul Getty Museum, Auctionata Paddle8, and Revolver Gallery in Los Angeles. With a focus in world heritage preservation and conservation, Aurora has presented research on protecting cultural heritage in times of conflict at academic conferences in the US and Italy.
Read More
read less
Manager of Art Advisory and Curation
Erin Remington has a Masters in Modern Art History, Theory and Criticism, and a B.S. in Business Administration from Azusa Pacific University. She studied Art and Art History at the American University of Paris and has over a decade of experience in fine arts. Erin is motivated by exceptional art and working with collectors to select pieces that inspire and elevate their spaces. She believes that art has the ability to inform, inspire, educate, and change how we view the world around us.
Read More
read less
Artists often explore the social and political issues of their time. Discover new works that have caught the eyes of our curators for the inspiring ways that they demonstrate resilience, courage, and strength.
Nigerian American multimedia artist Nitashia Johnson endeavors to "create something magical with traditional art supplies." The artist has worked professionally as a graphic designer and photographer, often documenting current social issues surrounding the environment and education. She believes that her creative background bolsters her career as a full-time artist and her ability to experiment with traditional mediums and genres to illustrate contemporary messages and stories. 
Nitashia has attended Texas Woman's University, the Rhode Island School of Design (RISD), and the University of Texas at Dallas.
— For the past year, Nitashia has worked on her non-profit, The Smart Project, a creative after-school program structured for teens and aspiring mentors living in North Texas. 
— Her photography has been featured in notable publications such as D Magazine and The New York Times. 
— In 2019, she became one of the first women selected for the Sony Alpha Female Creator-in-Residence program.
Read More
See Less
Bold art for the adventurous collector. Whether you want art that is subversive or stunning, find it in this collection featuring Rising Stars artists who venture beyond the norm.
Focusing on themes of psychology, gender, and sexuality, Yuezhu Chen creates semi-abstract paintings using bold color palettes and striking compositions. Building on her study of symmetry and the subconscious versus unconsciousness, Yuezhu embraces the relationship between her figure and their environments to challenge traditional notions of oil painting.
Based in London, Yuezhu holds an MA in fine art with distinction from Central Saint Martins at the University of Art London and a BA in film from the Central Academy of Fine Arts in Beijing, China. 
— She was shortlisted for the Cass Art Prize from the Slade School of Art in 2021. 
— Yuezhu has exhibited her work in London, Shanghai, and Beijing, with her most recent solo exhibition at The Koppel Project Hive in London.
Read More
See Less
Gemma Thompson uses drawing and printmaking to capture the intangible feeling of place by transforming the essence of sound and rhythm onto paper. Gemma creates unique soundscapes through translated marks and contours that take the viewer on a poetic journey.
Gemma received her BFA in studio practice and contemporary critical studies from Goldsmith, University of London, and her MFA in printmaking from Camberwell College of Art in London. 
— She has shown her work in several galleries across London, including the Espacio Gallery, Saatchi Gallery, Royal Drawing School Gallery, Copeland Gallery, South London Gallery, the Royal Arsenal, Christie's London, SPACE Studio, and Gallery Maison Bertaux.
— Outside of London, Gemma participated in an exhibition at The Grey Space in the Middle Gallery in The Hague, Netherlands.
Read More
See Less
The possibilities that technology presents to artists are infinite. Explore a collection of work in which artists adopt new media to reimagine the ways we experience works of art. 
Bethanya Abebe borrows her vibrant color palette from the sights of her childhood surroundings in Ethiopia. Depicting highly-detailed scenes from everyday life, Bethanya uses forms and hues as metaphors for her life and emotions. From gestural shapes, Bethanya works her canvas until the abstracted forms give way to figuration—often incorporating tactile fabrics and embroidery for additional depth. 
Bethanya received her BFA from the University of North Texas and recently graduated from the prestigious MFA painting program at the Pratt Institute in New York.
— In 2021 Bethanya was awarded a New York Foundation of the Arts artist grant. 
— Her works were included in a group exhibition at the Anna Zorina Gallery in Chelsea, New York.
Read More
See Less
Rising Stars artists put an innovative spin on the masterful techniques of history. Discover a fresh new take on iconic styles and techniques in this collection from our curators.
Olga Pypno works primarily in painting and film photography to create landscapes that feel ethereal and nostalgic through dark tones and brushstrokes. She aims to identify the sublime within the world around us and consider how modernity affects the traditional perceptions of the sublime.
She earned a BFA with honors from the Glasgow School of Art in Scotland with a focus in painting and printmaking.
— Her work has been featured in a number of group exhibitions around Scotland, including the National Galleries of Scotland. 
— Olga is a multidisciplinary artist, sometimes starting with an oil painting and adding photography elements through digitally layering.
Read More
See Less
Ryan McKee's paintings read like the nonsensical narratives of a dream, designed to take you somewhere familiar but altogether otherworldly. His realistic style is defined by surreal elements that serve as reminders of the tragedy and humor of the human condition. 
Ryan is a self-taught oil painter from Salt Lake City, Utah. He currently lives and works in Dallas, Texas.
—His work was selected to be exhibited at The Other Art Fair, Dallas, in 2022. 
Read More
See Less
Rising Stars artists put an innovative spin on the masterful techniques of history. Discover a fresh new take on iconic styles and techniques in this collection from our curators.
Llinos Owen is a textile artist whose practice begins with written and visual material from her diary. Her tapestries are narrative explorations of memory, relationships, gender, and identity that live within a larger art historical canon through the annals of her respective medium—punch needle rug hooking, an art form dominated by women. 
Llinos is from North Wales and moved to London in 2017 to study painting at Wimbledon College of Arts, where she graduated in 2020.
—Her works have been featured in group exhibitions across the UK, with her first solo show, "Thank Your Lucky Stars," at Orleans House Gallery in 2021. 
—Numerous publications have written about Llinos's tapestries, including the BBC.
Read More
See Less