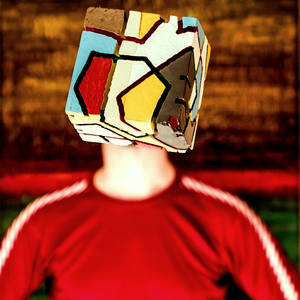 Follow
Kuba Zeligowski
Golcowa, Domaradz, Poland
About Kuba Zeligowski
Painting for me is not only a picture, it's philosophy, poetry however bief and simple . It is a way to tell about life and it's energy message. I'm looking for a simplicity in life, so you can find simplicity in my pictures too. I try to limit my work to a few gestures and avoid an exaggeration, however an interfusion of colour gives some softness and gentleness to a hard lines on a picture. This, in my opinion, differences a simplicity from rusticity. Very important moment in the whole process of creation is the ending. Every picture I finish in the state of silence and inner calm. I never consider my work as it's finished until I have a quietness in my mind. In such moments I feel like I could stop the world for a while, a pure strong energy. When I get a similar feedback about my works from people, I feel a huge joy. These are the moments when I know that I want to paint not only for myself but mostly for the others.
Exhibitions:
2012 Dom Kultury w Brwinowie . wystawa indywidualna;
2013 "Każdy ma swoje" Mińska 14 Warszawa; wystawa zbiorowa.
2014 "Wielkowiejskość" Teatr Druga Strefa" Warszawa, wystawa indywidualna.
2014 "Serca Kuby" Galeria Graże Warszawa; wystawa indywidualna.
2014 "Żywioły" Towarzystwo Przyjaciół Sztuki w Lublinie, wystawa indywidualna
2015 "Wielkowiejskość" Art Bistro Warszawa, wystawa indywidualna.
2015 Gazeta Wyborcza ul. Czerska 8/10 Warszawa, wystawa indywidualna.
2016 "Wielkowiejskość" Garnizon Sztuki. Sztuka wyboru Gdańsk, wystawa indywidualna.
2017 "Wielkowiejskość" Transgraniczne Centrum Wymiany Kulturalnej Dukla, wystawa indywidualna.
Recent Activity