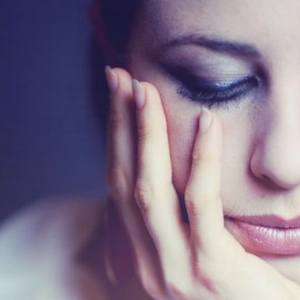 Follow
Lisa Cuomo
Madrid, Madrid, Spain
About Lisa Cuomo
French painter, based in Madrid (Spain), Lisa Cuomo (France, 1987) got passionately involved with painting. Her portraiture skills have attracted the attention of private collectors. Cuomo caught with her brushstrokes several personalities such as the Spanish writer Ana María Matute - the artwork has been adquired by the Spanish National Library- The Duchess of Alba and the French Ambassador Bruno Delaye.
Education:
- Arauco Foundation. Madrid. España

- Taller del Prado. Madrid. España

- Studio 13. Madrid. España

- Plastic Arts and Litterature, Raymond Nave. Toulouse. Francia
Events:
Artistic Revelation Award 2011 – Rewarded by "La Tertulia Ilustrada"
Exhibitions:
Individual Exhibition
2015 June- Espacio Correos - Paintings, digital art & photography. Madrid
2012 June- Portrait exhibition - Banco Popular-Crédit Mutuel CIC. Madrid
2011 November- La Vaquería Suiza – "Souls for sale" Serie. Inaugurated by the French Embassador, Mr. Delaye. Madrid

Collective Exhibitions
2012 March - Galería Atalante - International Women's Day. Madrid
2012 March - La Alianza Francesa - International Women's Day, Illustrated poems & portraits. Madrid
2011 March - Art exhibition for Equal Rights and against Racism, organized by SOS Racism Spain. Madrid
2010 August - Vinoteca La Paloma, organized by SynerARTE. Madrid
Recent Activity