Discover new works by Saatchi Art's top women artists
2020 marks the 100th anniversary of the passage of the 19th Amendment, which gave American women the right to vote.
But while women have attained a more equal voice in American democracy, they still don't have parity when it comes to the arts; only 14% of living artists represented by galleries in Europe and North America are women.
Like the vote, we see art as a powerful means of expressing one's voice and vision. In recognition of this landmark centennial, Saatchi Art is celebrating 100 of our most talented women artists. Enjoy discovering these up-and-coming artists, handpicked by our chief curator Rebecca Wilson.
Saatchi Art is proud to have achieved gender parity
50% of our selling artists are women
6 Saatchi Art artists reflect on how their art is an expression of their personal voice.
Meet 100 of our Top Artists
Discover these up-and-coming women artists from around the world, handpicked by our team of expert curators. Click the thumbnail to explore each artist's entire portfolio.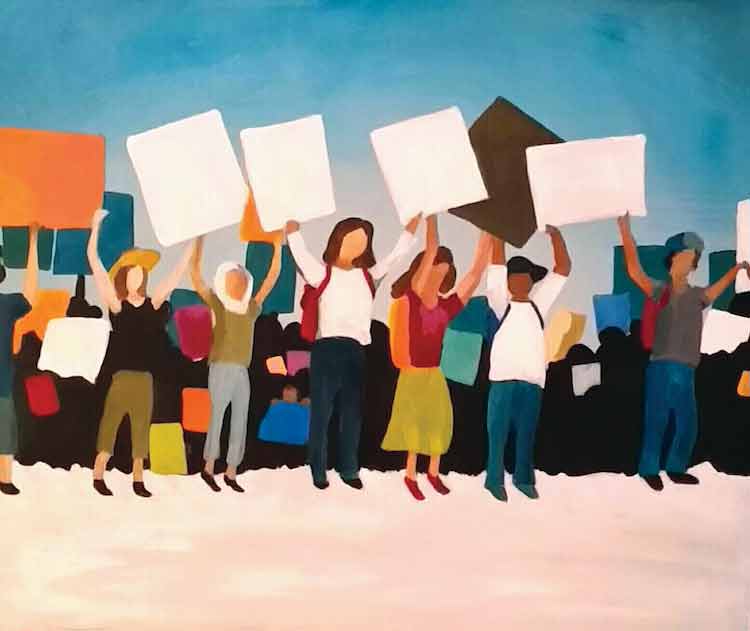 "Denise's snapshots of everyday scenes are painted with a hopeful yet nostalgic cast, capturing feelings of connection and loneliness simultaneously."
– Victoria Kennedy, Associate Curator